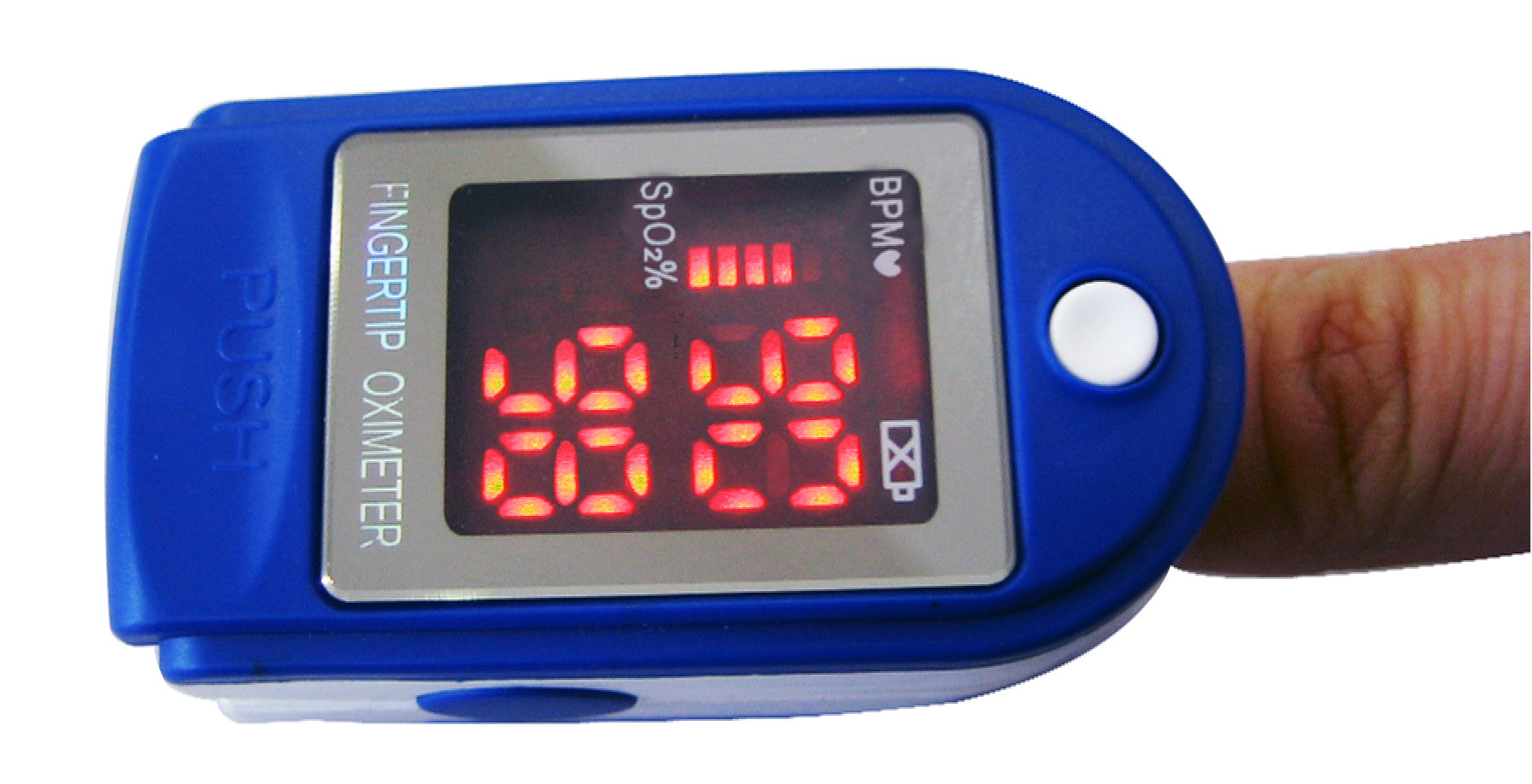 NatureSpirit® Fingertip Pulse Oximeter with bright red LED display, Model CMS-50DL
Features:
· Can measure SPO2 and Pulse Rate accurately
· Red LED display, excellent readability day and night
· SPO2, Pulse Rate, Pulse Rate bar graph display
· Battery voltage low indication
· Low power consumption
· Auto power off after no finger detected
Specification
· Measurement range: SPO2: 35~99% Pulse Ratio: 30~250BPM
· Resolution: 1% for SPO2, 1BPM for pulse rate
· Accuracy: ±2% (70%~99%), unspecified (<70%) for SPO2; ±2BPM or±2% (whichever is greater) for pulse rate
· Power supply: Two (AAA size) battery
Included Accessories
· One storage pouch and hanging strip
· Two AAA batteries
· One user manual and warranty card
Intended use
For spot check of blood oxygen saturation level at home, in sport and recreational use, such as mountain climbing, high-altitude activities and running. Not intended to replace a doctor's visit and self and medical diagnostics. This fingertip pulse oximeter is not a medical device and can not be used for medical diagnostic and treatment activities. It is sold without a prescription.